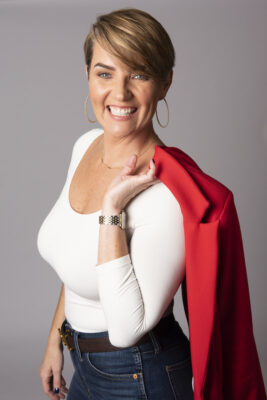 Aoife Freeman has been making a name for herself since first diving into the real estate scene in 2018. She kicked off her career being named Rookie of the Year in 2019. Aoife is consistently a Top Producer among nearly 100 associates at the top brokerage in Orange County, Howard Hanna | Rand Realty, after only four years in the competitive Hudson Valley Real Estate industry.
Aoife's dynamic professional background provides her unique insight into financial and real estate sectors. While living in New York City she worked with such financial giants as Goldman Sachs and UBS in client-oriented roles. It wasn't long before her entrepreneurial spirit led her into a number of business ventures. From co-opening a contracting company specializing in residential housing renovation to managing house flipping projects to owning and operating her own storefront business, Aoife consistently approaches her goals with a fearless tenacity.
When she swapped her Park Avenue residence for a home in Cornwall, it was a return to her roots in more ways than one. Not only is she a Monroe Woodbury alum and true Orange County native, but she also comes from a family in construction.
With such unique experience to draw upon, it's no surprise that Aoife continues to show up as a leader among her peers, performing consistently in the top percentiles among nationwide analytics.
Get in touch with Aoife today for your real estate needs in Hudson Valley.